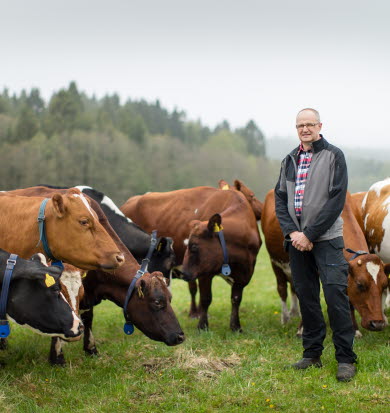 LRF's President
The president of the Federation of Swedish Farmers (LRF)
Palle Borgström, born 1960, was elected president of the Federation of Swedish Farmers (LRF) at the general assembly in May 2017. 
He runs a farm with arable crops and milk production together with his brother. The farm is called Kilanda säteri and is situated north of Gothenburg. The herd of dairy cattle numbers 170 cows and the business has 350 hectares arable land and 200 hectares forest. 
Palle Borgström has a degree in Agriculture from the Swedish University of Agricultural Science (SLU). 
He was an elected board member of the Federation of Swedish Farmers in 2010. On the international arena Palle is vice president in Copa since 2020 and board member of the Nordic Farmers' Central Council (NBC) since 2017. 
Palle Borgström has a held several commissions and has been a board director in several companies among others board director in Arlafoods, different commission in the Lantmännen group and board director in Agria Pet Insurance.